4 TIPS FOR YOUR WEBSITE MAKEOVER
(1) USE RESPONSIVE DESIGN
(2)  BE PEOPLE FRIENDLY
(3) BE GOOGLE SMART WITH SEO   
(4) CHECK OUR  B4 & AFTER
Did you hear about Google's latest update?
The one that ranks, and moves REXP built websites,
Past your competitors' NonMobile & SEO unfriendly websites
in search results? 
(We have!)

Meet Google's new SEO requirements!
Know why Google is  constantly making these changes?
Know REXP meets the new Google requirements for you.
Make new customers – while beating your competitors.
AND Guess What?
 The Web  just changed Again… and Again… and Again…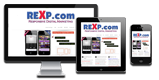 No one knows where they start from or which screen they finish!
The Web  constantly evolves and Google constantly updates its search results…
Best Practice is to serve all devices.
Only Thing Constant Is Change
Meaning you need a  new  digital message that speaks to all devices,
anytime, anywhere, to all the popular browser and device platforms.

Web Design Is A Visual & Technical

A

R

T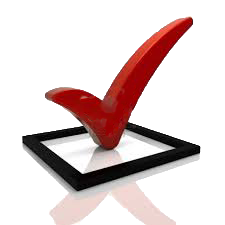 It's a fact:
If you do it wrong,
If a website is not mobile-friendly, the 1st time smartphone visitor will
Wait/Review for 6 seconds or less, 
AND – MOVE ON!
We All Do The 6 Second Leave.
What's worse, is  failed Mobile & Desktop visits,
Will Click the "Back Key "and
Move on to the next Google search result 
&  your Prospect/Customer Click WIN…
moves from a  
valuable "Search WIN"
To a  loss…
You pass it to next ONE up in the search results,
YOUR  COMPETITION!

Stop the six second,  leave.
Keep your viewer engaged
Use A REXP Website with Responsive Digital Design
One Platform, One Message, ONE Vision, One Update to  touch all devices.
One Partnership & One Call

As one client simply told us,
"I'll give you my vision and message.  I expect you to make the technology
&  design  work with all the  popular platform Phone/Tablet/Desktops! "
TODAY'S ACTION ITEM?

  
No time to wait.
You're losing  Clicks, Views & Customers to an old  outdated website.
The good news is we can focus a relatively quick change.
Using your ideas with proven website design to create tomorrow's vision. 
CALL  

303.960.5435

NOW